WHO WE ARE?
Lovara is a subscription-based business, which offers quality Face Sheet masks, especially for  woman in their 50's 60's 70's and beyond. We offer the best quality sheet face masks, especially for those who want to nurture their skin and  hold back the ravishes of time. Lovara is based in the United Kingdom. At Lovara we want every woman to feel beautiful, to be the one that shines in a crowd with her natural beauty and feels inspired looking in the mirror.
The journey of "Lovara" started in  Nottinghamshire United Kingdom, with me sourcing  beauty face masks, specifically targeted at anti-aging, because that is where I found myself.  One day, not so long ago I  looked in the mirror and saw a wrinkled old woman gazing back at me, ( but in my heart I was still only 30 - so what had happened). I  was shocked to say the least. So, shocked  I took this picture.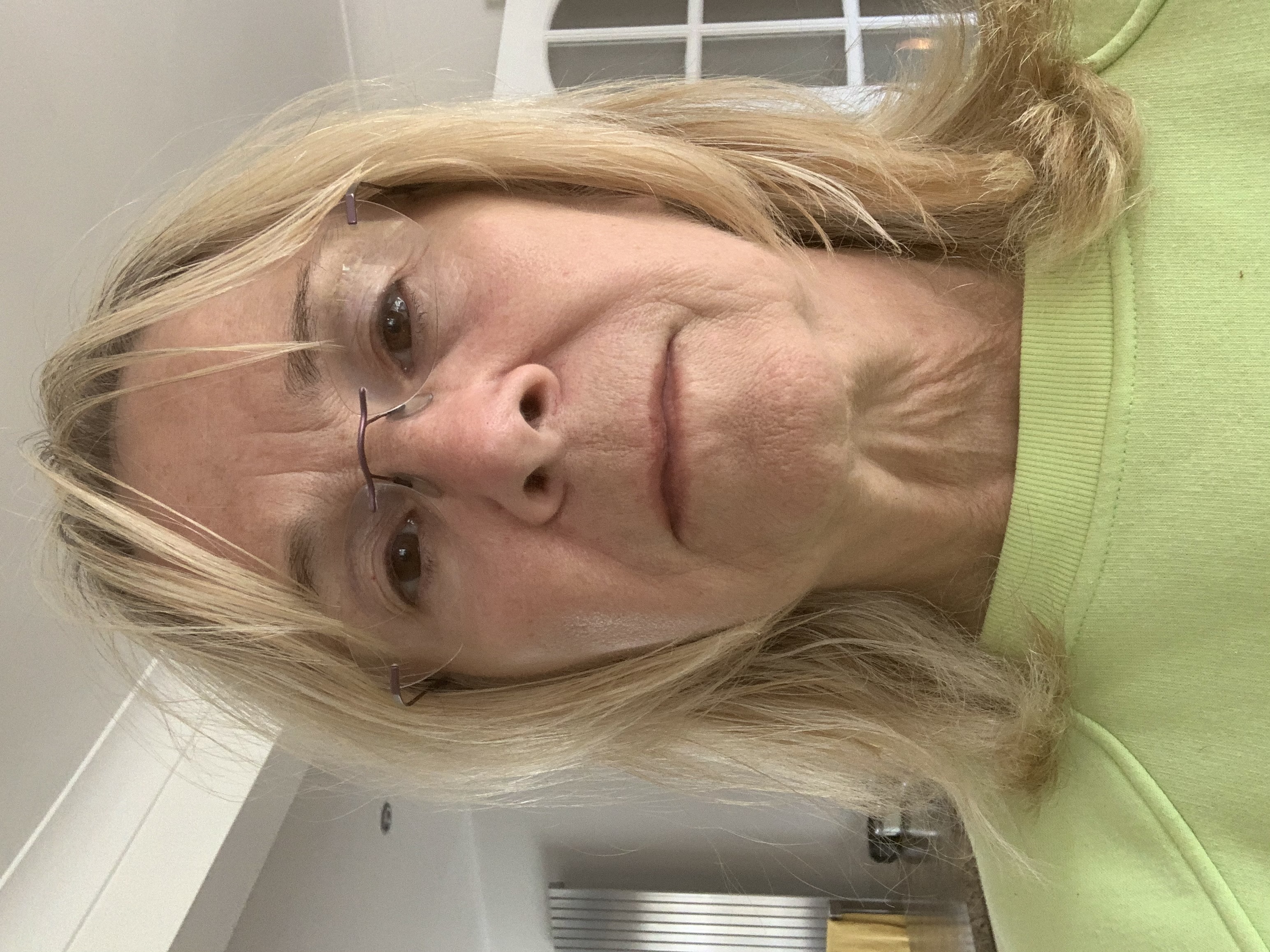 I  made  a promise to myself right there and then that I would repair the neglect I  had inflicted on my skin.

At that time, my objective was purely personal. I needed face sheets that were created specifically for mature skin, that would embrace my dehydrated and wrinkled skin. I  therefore  made it my quest to find the best products I could at  affordable prices. 
This is me after using masks every night for 3 months.  No make up no filters, just me having been in the shower and dried my hair! . My skin is plumper, my wrinkles and lines are softer, and my skin appears healthier overall.  I'm much happier with what I see when I look in the mirror. I don't see that wrinkled old woman anymore. I see me.  Am I 30 ? - NO  I'm  I'm 68,  going on 70.....but I like what I see, because I don't see a wrinkly old woman anymore.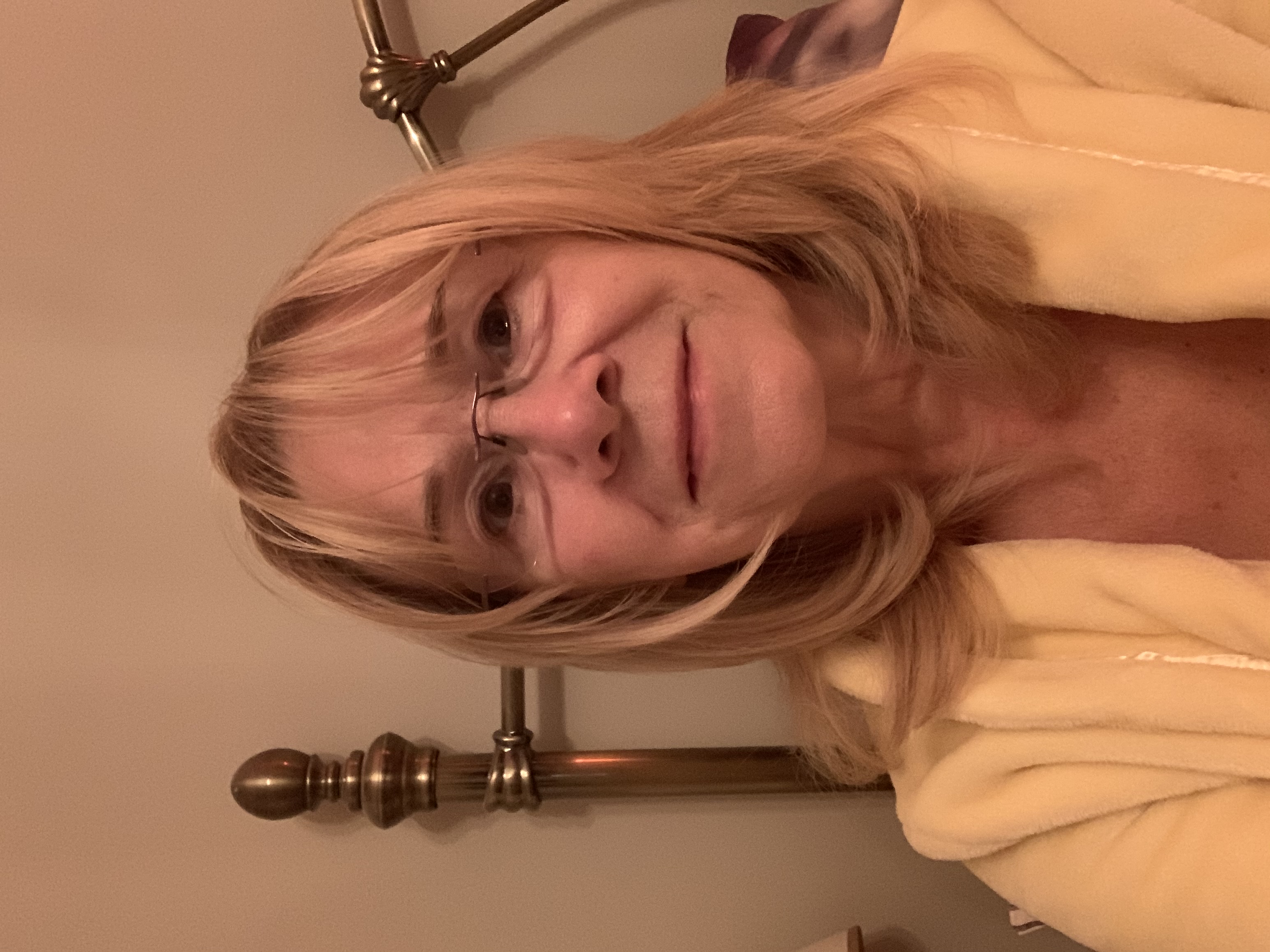 This is me 3 months on
my  was my own quest to repair my own skin and to soften my lines and wrinkles  that laid the foundation for my business.  I very quickly realized that not only could I help myself but other women who were faced with the same dilemma. Most  women want their skin to be plump and youthful.   How we feel about ourselves when we look in the mirror, impacts on our self-confidence and our self-esteem. 
However, it is like knowing going to the gym is good for us – but not going! The same is true with skin care, we know we should look after our skin, but every day living gets in the way and before long, the damage is done, and our skin becomes worn and winkled because it gets neglected.  This is definitely how I managed to get to that moment of reaslisation.  I had been working from home a few months, then lockdown came because of Coronavirus and I had basically let my skin care routine 'go out the window'. I wasn't going anywhere or doing anything but working and sleeping, so it was easy to neglect my skin.  When I saw myself in the mirror

I began a routine of putting day and night cream on religiously, but hardly noticed any change. I even bought myself a Jade Roller, which whilst lovely and I would recommend them, wasn't making a great deal of change either.
Then I read an article about Sheet Face Masks and it was then I remembered my first experience with one.
I was working in Bangladesh and the air pollution there is beyond dreadful. It feels as if it drains the life out of your skin. Fortunately, I had a friend who had a spare Sheet Face Mask and she gave it to me to try. Oh my days! I could literally feel my skin drinking in the moisture! My skin felt amazing.
It was the memory of that wonderful feeling that set me on my quest to find some Sheet Face Masks that would provide me with the healing process I needed. However, not just any face sheet would do. I was searching for products made specifically for mature skin; products that could deliver moisture, hydration, and healing to my aging and damaged skin.
You can go onto the high street and buy individual face sheets for £3 or £4, or you can pay up to £115 each. It just depends where you shop and how big your purse is.   My problem was not that I couldn't find face sheets, but trying to find ones specifically for aging skin was more of a problem, then on top of that, I kept forgetting to replace them so I was not being consistent in my routine.  
So,  I  based my business on  a Subscription model, which brings the products straight to the door.  
No forgetting to replenish
No traipsing around shops to find  masks suitable for your skin 
Receiving tried and tested products each month
Opportunity to try new and exciting products. or receive favourites every month.
However, like dieting or going to the gym, or using anti-aging face creams, Sheet Face Masks are not an over night fix and I don't want you to think they are. They are only miracle workers if you stay true to them and use them regularly. To be honest I would have done anything to reduce my lines and wrinkles,  ( well not surgery), so for me, it was a no brainer.  
My business  caters for every woman who wants her skin to remain plumped, hydrated, and youthful.  I understands their problems because the business was born out of my  own self-same problems. 
Lovara offer luxury face masks at affordable costs for the discerning woman who want to "love who they are" once more.
"Every woman who desires to be beautiful can be beautiful, and the power to do that is in her hands."
Chizu Saeki, revolutionary Japanese beautician. 
WHAT DO WE DO?
 Nowadays there are so many options when it comes to retail, be it 
food
, fashion, technology or anything else you can purchase. We are entering into a phase of 'curation' both online and offline. Social media for example has  empowered everyone to have their say. Now we are overwhelmed with people's opinions, data and noise. The same goes for retail. Technology empowered more people to set up shop and sell a physical or digital product. Now though, we are often overwhelmed with the amount of choice when looking to make a purchase of some kind. Subscription boxes solve this problem. The items  in our boxes are specially curated to suit  your needs, I  I truly understand the issues with Menopause and beyond as far as skin is concerned, I have the T-shirt.  I bet you still feel 21 at heart but the mirror tells a  different story.  Now I am not wanting you to chase your  youth, but I do want  you to look the best you can.  All our products are tested by our team very carefully, and believe you me, we have kissed a few frogs, (not all Face Sheets are made equal).   Having a subscription box delivered each month saves time and stress by not having to conduct research or even think about it. All you have to do, is trust us to make decisions for you and continue receiving these products on a regular basis.  You can of course customise your boxes with any of your favourites once you have tried a few. 
Subscription box businesses are like personal shoppers. They are convenient and fun. 
OUR VISION
Our goal is to stand out as the priority subscription box company for face sheet masks for ant-aging products. Lovara's vision is that every woman will look youthful as they desire to be without cosmetic surgery.
OUR MISSION
Our mission is to become an industry leader of face sheet masks in the UK., caring for our women and restoring their skin, confidence, and self-esteem. 
CUSTOMER CARE
We produce value as we trial all the face sheets, make sure they meet our standards, and bring you products you would not usually see in stores.  We give a  money back guarantee, so if you are not 100% satisfied with your purchase, you can return your order for a full refund, as long as returns are unopened and in the same condition as they were received and in the original packaging.
See our Returns policy for further information 
COMMUNITY
We encourage an online community of subscribers where we impart information about new products and anyone in the online community can become involved in sharing their experiences with the products.  We aim to be the "Lovara Family".