Why you need a  Face Sheet Mask!  
Recently, a brand-new craze has arisen in Instagram where people take photos of themselves whilst wearing sheet face masks. Also, celebrities have subscribed to the pattern like Gigi Hadid who described herself as a "cute" monster. Scrolling via Instagram, it's practically difficult not come across at least one of our much-loved superstars sharing a selfie in among the brand's signature masks. A staple in the packages of leading makeup artist like Pati Dubroff, and also regularly identified backstage at fashion week, hydro-gel and also bio-cellulose sheet masks are the best quick solution when you intend to get glowing skin quickly.
Additionally, there is a store in NYC called The Mask Bar that sells only sheet mask. They really are causing a buzz in the beauty world.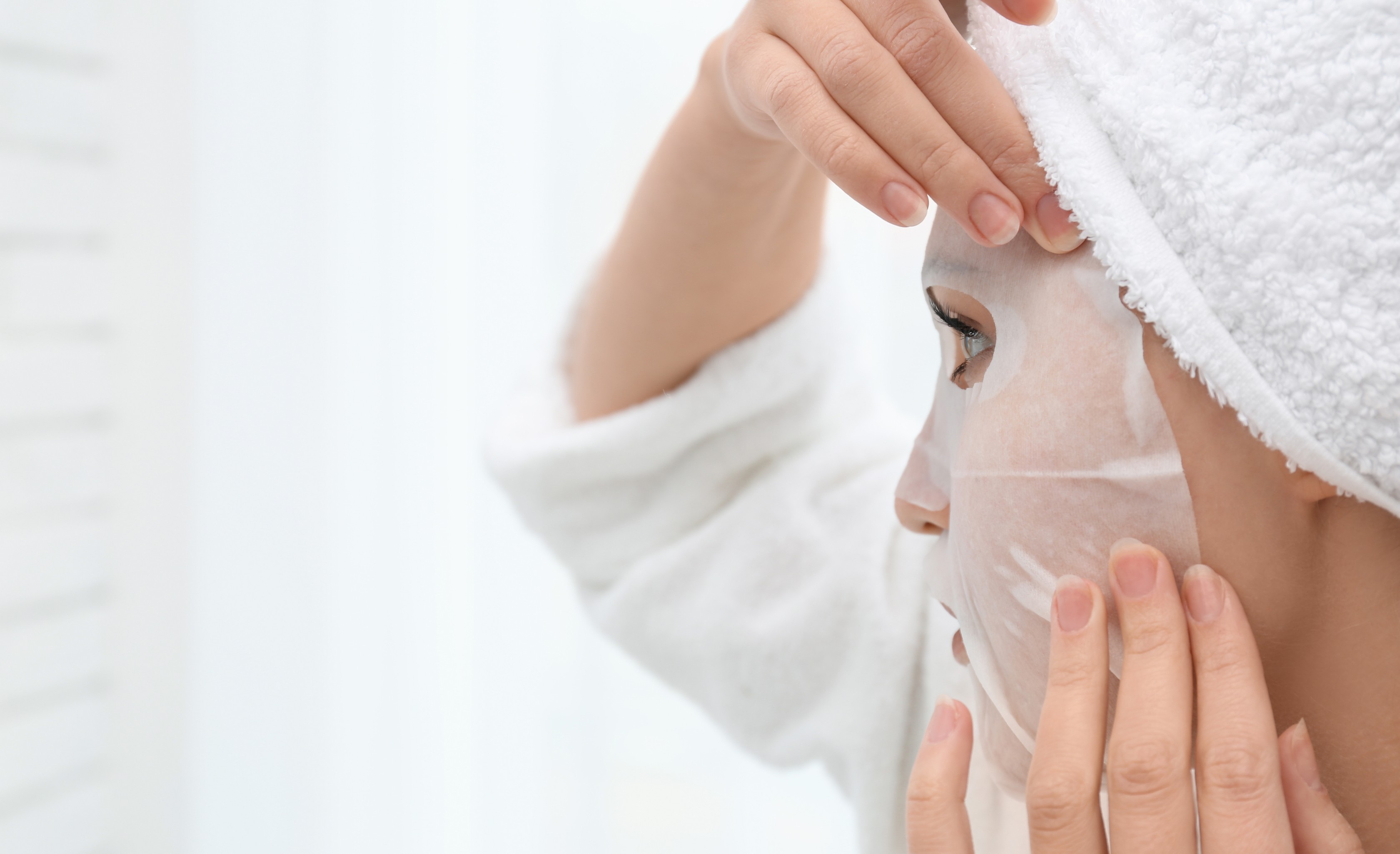 A sheet mask? What is that? 
It is literally what is sounds like; a mask in a sheet form. It's made of fibre, cellulose or sometimes coconut pulp and it contains holes in it.  When you take it out of the packaging, it is usually dripping, that's because it's soaked in a liquid cocktail of active ingredients which makes it wet and cool. It goes on the face leaving the eyes and mouth exposed through the holes. They can be a bit tricky to get on to start with but once you have put on one or two you soon get the hang of it. 
Why would I use it? 
It actually makes you feel relaxed.  You can take 30 minutes of "you" time, put on some music, read a book, get yourself a glass on wine, or do whatever you do to relax. It really does make you take some down time. Something we all need. The sheet masks acts like a physical barrier creating an occlusion and sealing your skin with a bunch of fruitful ingredients. When Laura Dyer, physician's assistant at Dr. Amy Wechsler Dermatology, was asked about sheet masks she said "The physical mask prevents the evaporation of beneficial ingredients." According to Dr. Harold Lancer, Victoria Beckham's dermatologist, the sheet mask "maximises the treatment". In short, the sheet mask moisturizes your skin in a short amount of time but in an effective way as it gets the ingredients in your skin and never let them get out.
What is in this thing?
Whether it's the £117 SK-II sheet mask or a £1 mask, the first ingredient in the ingredients list is water as it's the main component in sheet masks. When asked about the role of water in skincare, CEO of Peach & Lily Alicia Yoon explained that "Many sheet masks use botanical extracts and other ingredients that are hydrophilic, and pair best with water. Moreover, having water in the formula can help with delivery to the skin." which makes water a carrier and complementary agent. She also added that the strong ingredients are more palatable thanks to water.
Following in the ingredients list, you will notice that after water, comes some ingredients with the suffix –ol such as dipropylene glycol and butylene glycol. You may think that you have been scammed because these are alcohols and the latter are known for stripping moisture from the skin.
Rest assured, not all alcohol share the same characteristics. There are some organic alcohols such as butylene glycol which are used as humectant and conditioners. In fact, according to Alicia Yoon it is one of the gentlest glycols that secure moisture to the skin. Besides that, it's a good solution to minimize the stickiness and tackiness of the sheet mask formula and moreover, it can play the role of a solvent in the formula and reduce the skin of drying out. Dr. Lancer also stated that there are other ingredients you will find as you go further in the list, like hyaluronic acid, peptides and stem cells … etc.
Smooths out lines and wrinkles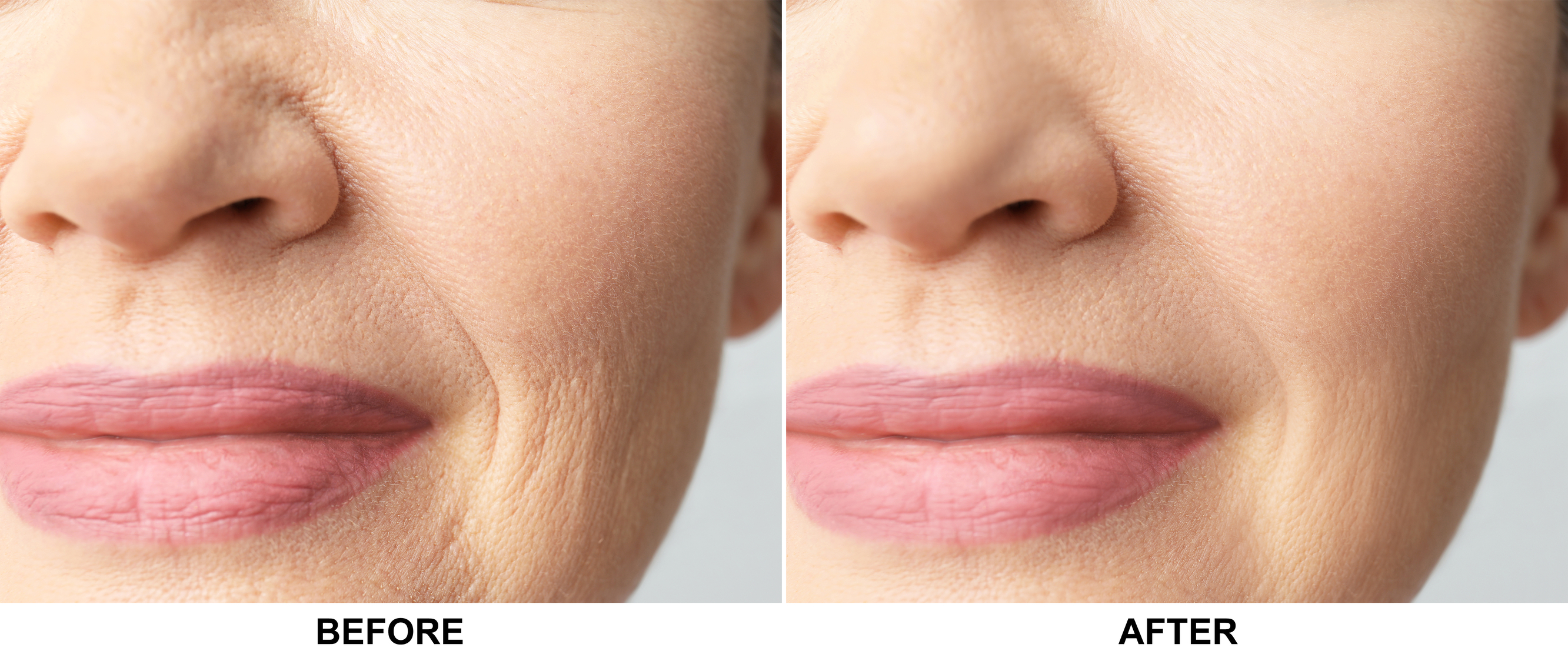 What does a sheet mask actually do? 
What if I told you that there is a product that can brighten, plump and illuminate your skin in no more than 20 minutes. I'm talking about the sheet masks, the revolution in skin care. Sheet masks are an effective form of beauty sleep. While using your sheet mask you will not only give your skin a 'rest', but it will also boost your current skincare routine with some active ingredients with brightening, hydrating and anti-aging effects.
They are a hydrating beauty treatment that's  convenient and efficient for everyday life. 
Many skin expert have confirmed that they are a good boost in the skincare routine and hold a lot of benefits.  Sheet masks are beneficial as they are simple, effective and moisturizing. Also, when the skin becomes dehydrated, its barrier gets compromised and become more vulnerable and prone to inflammation, breakouts and hyperpigmentation. Should that happen, sheet masks are going to restore moisture back into your skin.
How do I know which one to pick?
 We have take that problem from you. We have carefully curated  and tested all  the products for you.  I can tell you we have kissed a few frogs on the way too. Lovara's selection of sheet masks will be delivered to your door every month and you will certainly find what you are looking for, without the hassle of trailing around the high streets. All our sheet mask are chosen with women in their 50's 60's70's and beyond in mind, so they are designed for the purpose of hydration and soothing without any risks of undesired effects. 
The list of active ingredient will always meet your needs; if it's hydration, hyaluronic acid is often included, and if it's brightening, Vitamin C and kojic acid often make it to the list.
As important as the sheet mask ingredients are, the material which is made out of also matters. The materials choice is not random because it contributes in the sensorial experience.   In particular the Lecler sheet masks which you can not purchase from anywhere else in the UK, have been developed by the founders who have extensive knowledge in developing  both medicine and beauty products and who have carefully chosen ingredients which hydrate and replenish the skin. 
Victoria Beckham  announced on Instagram that she uses a £72 sheet mask for flawless skin…  BUT you can get the same results with our premium face sheets.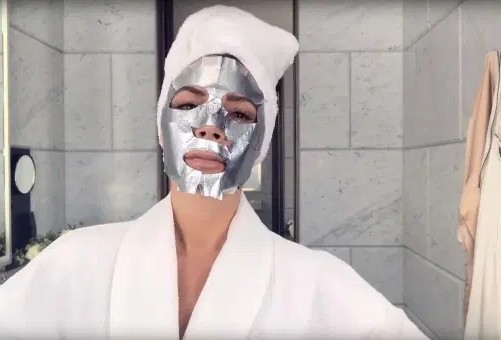 Courtesy of Victoria Beckham Instagram 
How often should I do it?
Michelle Yeoh a Malaysian actress  doesn't waste a chance to put on a sheet mask; it is included in her everyday routine. As for Lee, she goes beyond rules; she takes advantage of traffic to put a sheet mask on, and does up to six sheet masks in one flight. Yoon's friend, who is Korea's first Playboy model, have put on a sheet mask every single day for seven years straight. But experts confirmed that even doing them a few times in a week is still beneficial. The director of Cosmetic and Clinical Research or the Department of Dermatology at Mount Sinai Hospital Dr. Joshua Zeichner confirmed that putting a sheet mask once in a week is a good start. Dr. Lancer, one of Hollywood's most renown dermatologists noticed that celebrities tend to do a two weeks of  sheet masks 'cure' before an event. He also says that the Mask "Maximizes the Treatment".  A  sheet mask of saturates  your skin in a  temporary but effective moisturizing sleeping bag of skin care. where good stuff gets in but nothing gets out. 
How long should you leave them on for? Can I overdo it?
At the back of the sheet mask package, you'll find directions of how long to put the mask on which is generally 10 to 20 minutes. For example the Japanese luxurious sheet mask from SK-II suggests leaving it on for 10-15 minutes. Some people think that the longer you wait to take of your mask the better. However, Christine Chang, co-founder of Glow Recipe clearly disproved it because according to her, it can backfire. She says that you should take it off before it starts to feel dry. She also added that it's not recommended to leave it on for more than 20 minutes and sleeping in it is a bad idea as it starts to absorb the moisture out of your skin when it dries. 
Kim Kardashian enjoying a full face sheet, a neck and decollage mask